Hi, I'm Joy!
I'm a pianist, teacher, composer, and lifelong learner. I teach a delightful bunch of students just outside Ann Arbor, Michigan (USA), where I live with my husband and two young daughters.
You may know me from my longtime blog, ColorInMyPiano.com -- a website offering ideas and resources for piano teachers. I am dedicated to connecting and learning alongside fellow piano teachers online and beyond. I offer multiple enrichment opportunities for teachers, including virtual piano pedagogy courses (institute.joymorin.com), piano teacher retreats (pianoteacherretreat.com), and pedagogical games, curriculums, and compositions (ColorInMyPiano.com/shop). In addition to giving frequent speaking engagements around the country, I actively serve in leadership positions through the Music Teachers National Association (MTNA).
The more I teach, the more strongly I believe aural understanding (audiation) to be a foundational skill that enables musicians to find creative freedom and more satisfying levels of artistic performance. With that in mind, I consider myself on a mission to create engaging audiation-based resources for piano teachers and students worldwide. My books and music are available for purchase at keysatplay.com.
Read my full bio here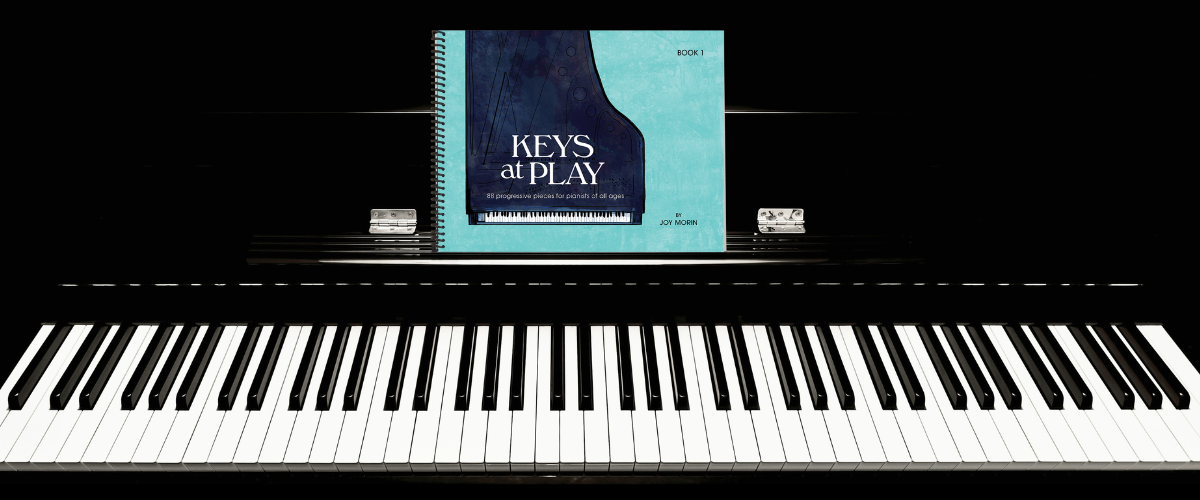 Why I created Keys at Play
Keys at Play was created to meet a perceived need for more resources that are in alignment with how, according to Dr. Edwin E. Gordon's theories on music learning, our minds and bodies most naturally understand music. However, my influences come from a wide variety of places, thanks to my avid interest in piano methods and pedagogical approaches, both historic and contemporary. The earliest drafts of a cohesive book date back to 2013, but I've been composing pedagogical pieces for my students for a number of years.
In my books, you'll find the contents to be uniquely sequenced with the goal of helping students more easily develop musical understanding and technical skills at the piano. You'll also find that my books are designed with flexibility in mind, allowing you to use them in various ways in accordance with your teaching philosophy and the individual needs of your students.
Read more about the Keys at Play approach